You are currently browsing the category archive for the 'Heroes' category.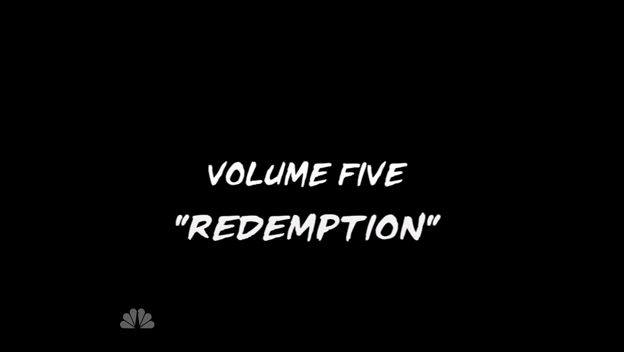 About time Volume Four Fugitives ended. Worst Volume of Heroes ever! For those who dropped Heroes, here is what went down…
- Sylar killed Nathan
-Peter wtfpwns Sylar as Sylar attempts to kill the president
-Parkman brainwashes the tranquilized Sylar to be NATHAN. Yes I wrote that.
In case you didn't understand that. Sylar has become Nathan Petrelli.I don't understand why they couldn't just inject some of Claire's blood into Nathan's dead body to revive him. Complete stupidity!?!? Though Sylar seems to be gone, he'll probably be back to kill for moar abilities.
The sneak peek of Volume 5 reveals that Tracey Strauss will be the main villain. She resemble the characters of Liquid Snake or T-1000 from Terminator 2, having a liquid form plus being able to manipulate water. Should be an interesting Volume 5.
Will continue to watch for lulz.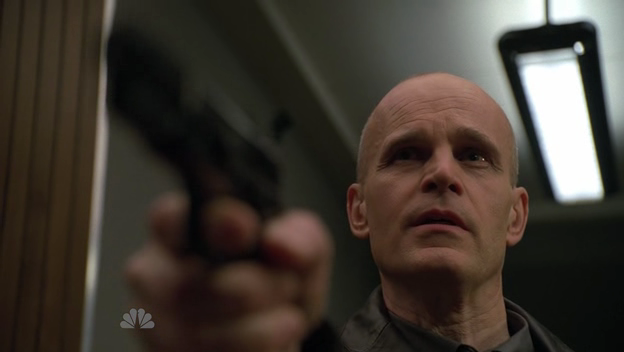 At the start of Volume 4, Mr Hero, Nathan Petrelli set up a government agency/program  to hunt our heroes. Now after exhibiting his flying ability, he handed his senator status and life to Danko.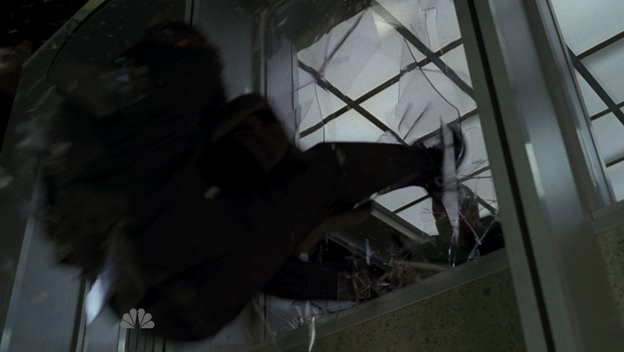 Bennet should've done something. Danko's way of doing things is all wrong. Strapping bombs on innocent Parkman and setting them off is pure evil. Now with Danko in full control, god knows what will happen. The painting Parkman depicted of the Washington covered in red destruction…
With Nathan joining his own kind, he'll just have to rip apart the very thing he started.STUPIDD!!
Stupid!!Everything that happened since the beginning of this volume has slowly killed the glory of the show.  I hope this volume ends faster, it's just getting worse every week.  If they make another volume, it better redeem itself(probably won't).  People with abilities have captivated me since watching Darker than Black. Only reason why I'm still watching.
On topic of people with abilities, I must watch Watchmen!
Volume 4 of Heroes has just premiered! The first episode took quite an interesting turn, now I'm interested in how it will all unfold.
My hopes for the season: Ando kicking some butt, already ashamed of him trying to pick some girls up. Nathan dieing, because he's just retarded in the head. Hiro regaining his powers.
And my thoughts on the first episode: Parkman still on his spirit walk, and  being able to draw the future?!? How he suddenly got the power from the Umut or whatever his name is? Parkman chosen as a prophet? Weird but I'll see how they develop and portray this.
Capturing all the people with abilities in one episode was a bit quick, but since the volume is only 12 episodes, can't help it I guess. Why capture Hiro when he has no powers? Quite fail. And on the subject of Hiro, you suck at choosing passwords.The repeat of Peter and Mohinder taxi scene was quite nice.
I was hoping to find out more about Sylar until it was all a trap! Jam packed action in those few seconds.
Looking forward to next weeks episode. How was the episode for you?
Congratulations to us loyal Heroes fans. We're at the halfway mark of the 'Villains' Volume, and I've gotta say, it's been an epic volume so far. It's been intense, exciting, disappointing, shocking. The other half of the volume is definitely going to deliver.
Heroes has gone a fair way since the start of this volume. The start of the volume was confusing. Many questions were being raised. Why was Peter put in Jesse's body? Who is Sylar? Why was Linderman still alive? As each episode aired, these questions were answered to surmount to where we are now.
The situation now in Heroes is quite interesting. Arthur Petrelli dead, by Sylar. Peter still powerless. Hiro joining the powerless group, and not only that, is stuck 15years in the past. Suresh successfully creating the ability inducing drug. Nathan making his choice to follow out his father's plans. Matt, Daphne and Ando set to save Hiro. Sylar, who had hope of changing, is back to his usual self. Elle dead. Claire losing the catalyst to Arthur. Peter and the Haitian attempting to take down Pinehearst. Where does Volume 3 go from here ?
What I'm hoping is Ando gaining his powers synthetically. Peter gaining his 'sponge' power back. Sylar becoming good AND NOT BAD! Peter shutting down Nathan's plans . Daphne and Parkman closer. And of course, Hiro gaining his powers back, and returning to the present.
I'm sure all of us were shocked whenHiro was stripped of his powers. And it was even more shocking that he was left in the past, lost in time. The price he pays for trying to save the world. So unfair!
So let's hope Hiro regains his abilities back!