You are currently browsing the category archive for the 'TV Shows' category.
Normally do my daily stuff, checking up D-Addict Torrents for anything interesting and this show came up.脱出デロ
Short description. It's basically a game show where the contestants (models,comedians,actors) are locked in a room and must escape from it by doing various tasks, such as identifying hidden object in a picture, using word clues to find a key etc.   There are three stages per show however, the third stage is most epic. Anyway, from the ones I've seen so far, floors have been removed, the ceiling falling down, room being filled with water. No subs but if you can understand and somewhat read, it is a good watch.
Yea I think I'm a year late watching this particular video but it was sooooo hilarious.
Did anyone die from the long BONES hiatus, because I nearly did!
Jokes were popular in primary school. Why was 6 afraid of 7? Seven Ate Nine. What do you lose when you stand up? Your lap. Lame Jokes I still remember. Here are two jokes I came across watching while Sekai no Hate made ItteQ. I can't believed I laughed at them T_T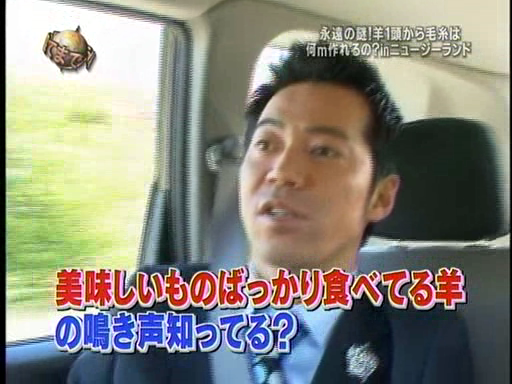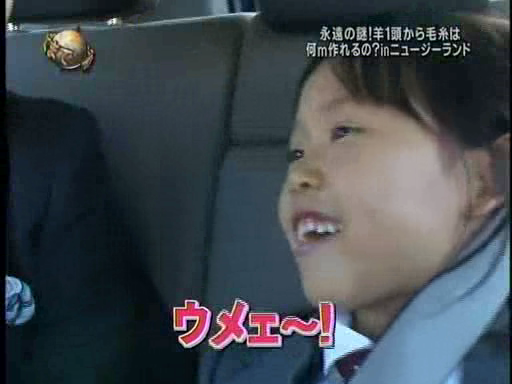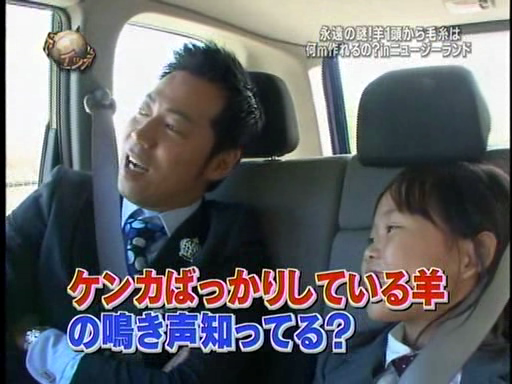 I am so lame
For the Japanese Illiterate
1.What's the voice of sheep who only eat delicious people food? (Umeeeeeeee-Delicious)
2.What's the voice of sheep who only argue? (Temeeeee-I don't know the exact translation but it comes out as you bitch,mother*#(@#$)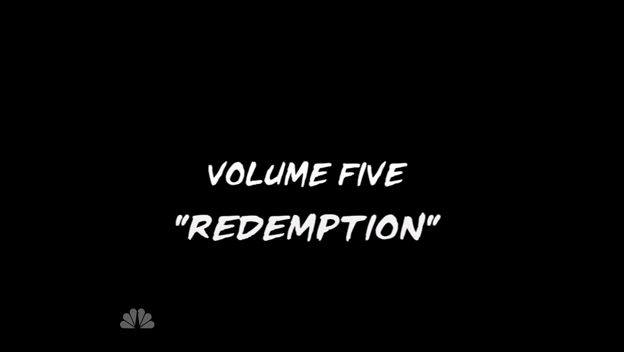 About time Volume Four Fugitives ended. Worst Volume of Heroes ever! For those who dropped Heroes, here is what went down…
- Sylar killed Nathan
-Peter wtfpwns Sylar as Sylar attempts to kill the president
-Parkman brainwashes the tranquilized Sylar to be NATHAN. Yes I wrote that.
In case you didn't understand that. Sylar has become Nathan Petrelli.I don't understand why they couldn't just inject some of Claire's blood into Nathan's dead body to revive him. Complete stupidity!?!? Though Sylar seems to be gone, he'll probably be back to kill for moar abilities.
The sneak peek of Volume 5 reveals that Tracey Strauss will be the main villain. She resemble the characters of Liquid Snake or T-1000 from Terminator 2, having a liquid form plus being able to manipulate water. Should be an interesting Volume 5.
Will continue to watch for lulz.