You are currently browsing the monthly archive for January 2010.
This is the family's  first ever NEW car. Silver Pearl Corolla Ascent Hatchback. I had a test drove it on the way to dinner. The steering wheel is incredibly light compared to the 10year old Camry.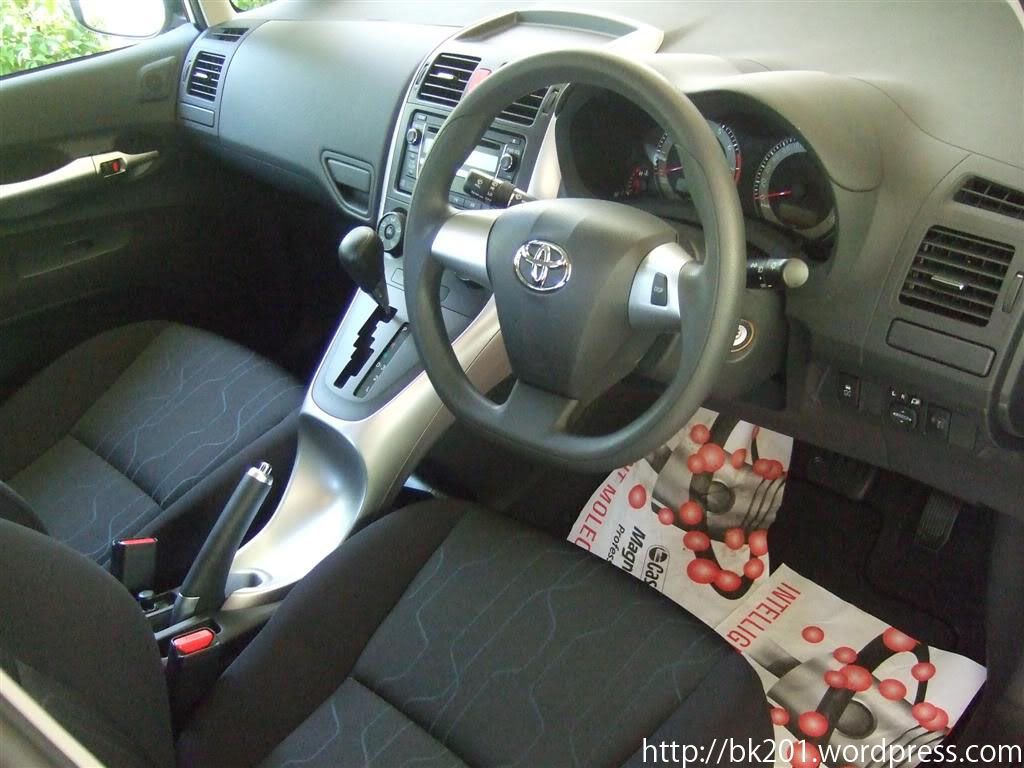 Special Features( I say special because neither of our other cars have these features) include Blue Tooth, CD Player, USB, Head Light Angling, Side Air Bags, Vehicle Stability, Traction Control and Folding Side Mirrors. The steering wheel is not round?!?! Ergonomically Engineered for something which has slipped my mind. However what this car doesn't have which the old Camry and Tarago has is the automatic switch off of headlights when the car is switched off. Now who forgot to add that in!